What to look for when choosing a heat interface unit Some reasons to replace an HIU are that the unit has been neglected without service and become uneconomical to repair, or that it has reached the end of its expected lifetime. Types of HIU The most common types of HIU are: Indirect heating and instantaneous…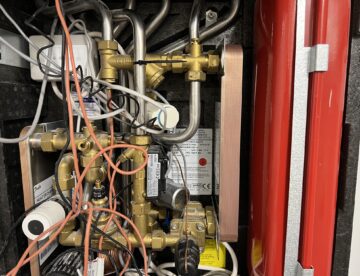 Why is HIU service important? HIU is an expensive unit, and with a regular servicing, any problems with the unit can be identified and addressed before any major damage occurs. This ensures that when winter comes and the heating is switched on, there are no surprises. Serviced HIUs run efficiently, which saves energy and keeps…
Very professional, easy to book and on time! Just sent an email and the next day I had someone to check the boiler. Paying is also easy, as you can choose credit card and also Google Pay accepted.
I contacted Add detail for a leaking HIU, I used the online booking service allowing you you to book time, date & send photos, the request was followed up the same day with an email allowing to add more details & confirmation of booking. The engineer arrived exactly at the time stated, they were very polite and professional & explained everything what he was doing. I am very pleased with the service provided & will be recommending them to my neighbours for annual servicing & maintenance.
They were very professional and came out the same day to sort out my heating system. Excellent service.
Daniel Dumbraveanu
2023-03-06
Very professional
alfredo morales
2023-03-01
Great experience! Their work is very clean, they explained what was happening and how the new system works. Would recommend to anyone,
Adam John Eades-Miller
2023-01-23
HIU Service, Excellent service, on time, efficient, professional, explained what was happening, happy to answer questions. Highly recommended. Many thanks.
Excellent service
Our HIU radiator needed repair during the snow storm in London last week, Add Detail is the only repair responded after calling/emailing five repairers. Quick response and detailed report after fixing, highly recommended. Will definitely call them again if I need anything for HIU repair
Very responsive, professional, and did a HIU service for us. Thank you!